Hi Friends, here are a few things that are saving my sanity and life right now….
Neck and Shoulder Relaxer – Chiropractic Pillow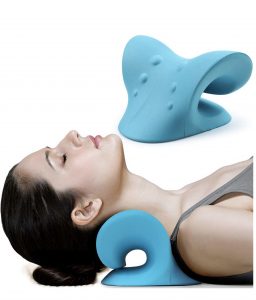 My chiropractor friend (truly her official title), told me to order this. It's so relaxing to lay on after a long day or tough work out. It stretches out the neck in the most supportive way. I've actually accidentally slept all night on this, proof it isn't torture. For under $20, it's a chiropractic bargain!
This little pouch from the Container Store is my journal and current book's sidekick. I underline and highlight as I read, so I like to have a writing utensil close by. This pencil/pen pouch has a MAGNET ARM that hugs the cover of a book, so one is always close by. Brilliant. As my friend, 'Other Brooke' says, "Another thing I didn't invent…"
Portable Mini Refillable Perfume Atomizer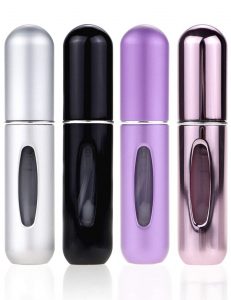 This is the best for those of you who don't like using a roller ball for perfume application on the go. It's the coolest little guy. You simply take the spray lid off of your favorite full size perfume, connect the bottom of the atomizer to the regular perfume bottle and press it up and down to fill the cavity. It travels well and doesn't leak in your purse like roller balls can!
skyn ICELAND Hydro Cool Firming Eye Gel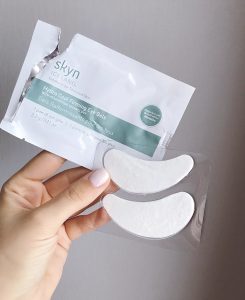 I've tried a ton of eye patches to help freshen up puffy eyes. These are my favorite by far. Others that I have tried are jelly (ick) or slimy (gross), and fall all over my face. The inside of these babies is super soothing and so nice while the outside is more like a material…nothing slimy! The best part is that they WORK with puffiness and fine lines. They carry them at Ulta, I've linked them here from Amazon as well.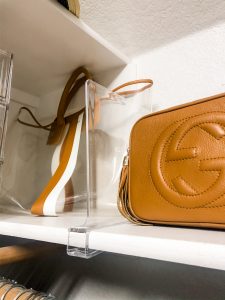 I don't know how to accurately describe these amazing and strong shelf dividers. So just believe me? I was looking for a solution for some closet shelf organization. When I found these, I started looking for other places to use them. The bottom arm is padded, so it won't scratch the wood or paint that it grips onto. They hold up well, (even strong enough for books!) and divide beautifully.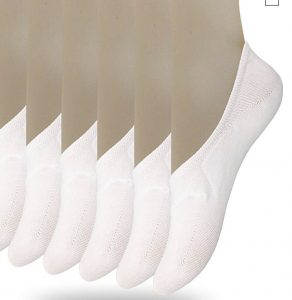 These made me break up with Nike No Show socks. They are perfect, no slipping and they let you keep the circulation in your feet! The best part...they come in a pack of 6 for under $20!
Podcast….
If you haven't caught this podcast of Brene Brown, hosted by School of Greatness…. or this podcast of Richard Rohr, hosted by Good True & Beautiful…enjoy!
Several have recently asked me for book recommendations…I have a saved Book Highlight on my Instagram for those! I always love hearing your recommendations as well!
Love & Light,
Brooke
P.S.